TO PUT FORMS AND OTHER DOCUMENTS IN THIS BLOCK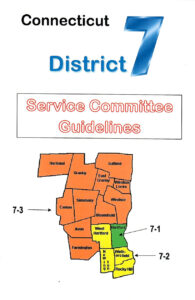 District 7
           Service Committee
           Guidelines
           Available to read online or download.
<- (left-click on the image)
To save a copy of the .pdf file to your local machine, right-click on the image & choose the "save link as" option.
You will be prompted with a destination directory to which the Guidelines file will be stored after you click on "save" in the dialog box. Please be aware of where the file will end up, to forestall having to search for it later.
For Monthly meeting documents
(Agenda, Treasurer's Report, Minutes, & any additional items) by calendar year